Designer Interview
Posted on
Each month on the blog we'll be showcasing a particular designer and giving you an insight into how they think by publishing interviews. As it's London Jewellery Week we thought we'd showcase some new talent starting with our very own Katherine Seaman: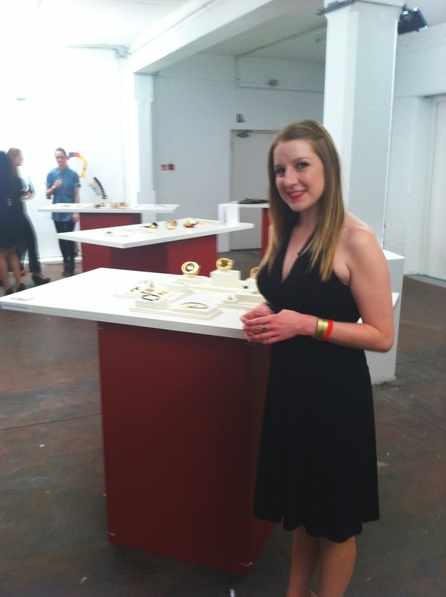 What's your background and what inspired you to become a jewellery designer?
I have always been a creative person and enjoyed making things from a young age. At school my favorite subject was design and technology as I loved model making and designing new products. From sixth form I went on to study foundation studies in art and design at North West Kent College where I found jewellery design. I was inspired by one of my tutors who was a jeweller and she encouraged me to go on to study the subject at degree level.
I saw jewellery design as a way I could incorporate my interests of designing as well as learning a practical skill.
How would you describe your customers?
I would describe my work as quite conceptual so therefore think that my customers are people who like something a bit more unusual but still wearable at the same time. I also make bespoke pieces within my collections so my clients are interested in purchasing one of a kind pieces of jewellery.
What is your favourite piece of jewellery? (either made or purchased)

My favourite pieces that I have made are from my 'imprint' collection. This is because I originally made them from rings that I had inherited or no longer fitted me so I have a personal connection with them. These rings can also be bespoke pieces, where I can recreate rings that people own that are perhaps to precious to be worn.
If you hadnt been successful as a designer what would your plan B have been?
I think that I would probably still have been a designer but perhaps in a different field, possibly architecture.
What can we expect to see from you in the future?
Over the next 12months, I am planning to develop my graduate collection as well as supplying my work within contemporary jewellers around the country.