What a week! If you missed out on London Jewellery Week here's a quick round-up of what Nude Jewellery was able to attend.............
We kicked off on Thursday at trade-day for Treasure. Arriving bright and early we were just in time for the Elizabeth Galton breakfast interview. She had some great advice for independent retailers and we were inspired by the story of her journey in jewellery, starting when she appeared on the first series of the Dragon's Den. Walking around the show we were blown away by the incredible talent of the designers, we had a look at some potential new designers for Nude.....keep your eyes on the website for updates and news of any new designers exhibiting in store! Special thanks to William Cheshire who was an absolute joy to speak with and young, alternative designer Kate Gilliland, whose work is not for the faint hearted but we loved it!
Fantastic to see some of our designers at the show. Laura Gravestock looked great, and kindly posed for this picture!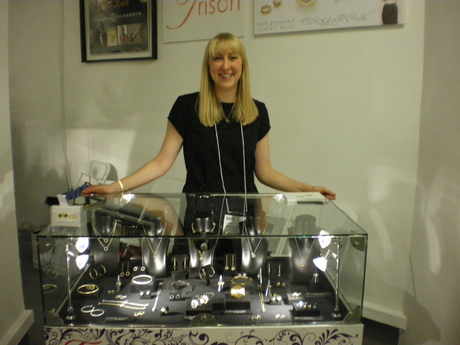 Rachel Galley's stand really stood out from the crowd,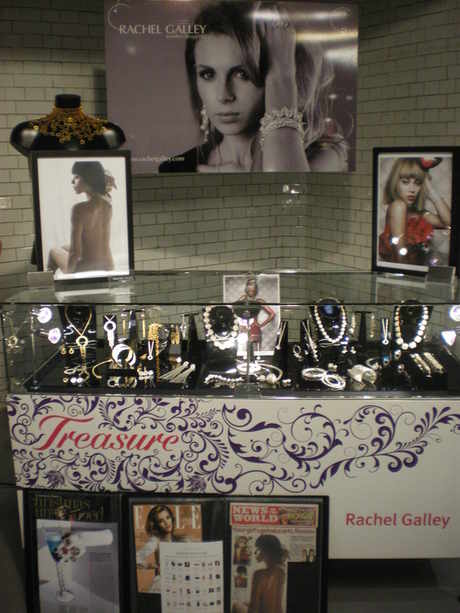 We managed to catch-up with all our designers at Treasure and view some new work which will feature in store and online soon – excitement!
We had time for a quick change and back out to Goldsmiths Hall where Stephen Webster was taking part in the second 'day of knowledge' by giving a talk on the journey of his career to-date. Listening to Stephen talk about his career with humour and passion was a fabulous experience. His love of gemstones was apparent throughout and we'd love to visit the 'no regrets' bar above his store in Rodeo drive!
Friday saw us visiting Old Spitalfields market for the Jewel East exhibition where innovative, new designers were showcasing new collections and unusual design work in the famous historic surrounding. We couldn't resist a stroll round the market but after picking up some trinkets we had to leave before spending too much!
Finishing up on Saturday with a leisurely stroll through the Hatton Garden festival. With a British heritage theme and supported by some fantastic names this was a great street party with amazing food, live music and of course incredible jewellery!
All in all a great week for Jewellery!