Interview with....
Posted on

When we saw those dainty little maids with handpainted faces we knew we couldn't resist the charm of Hannah Walkers jewellery collection. A new designer in Nude, Hannah's work is distinctive and unique. An interesting mix of sterling silver rings, earrings, pendants and bracelets and of course these beautifully crafted doll pendants which appeal to a perfect little princess and playful adults alike. Read Hannah's story here....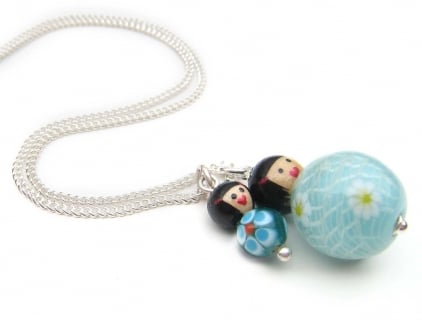 What's your background and what inspired you to become a jewellery designer?
From a very young age, I have always enjoyed making and using my hands. I guess it was discovering the Covent Garden bead shop, as a child, which really inspired me to make jewellery and improve my skills. When I left school, I went on to study jewellery at Edinburgh college of Art and the Royal College of Art in London. Professionally, I have designed for a wide variety of clients from luxury jewellers, Boodles to Marks & Spencer, Acessorize and Next. My most recent collaboration has been to design a collection of fair trade jewellery for Oxfam.
How would you describe your customers?
My clients like to have jewellery which is easy to wear, beautifully made and a little bit different. They tend to have a very discerning eye and a love of detail.
What is your favourite piece of jewellery? (either made or purchased)
My most recent favorite (it changes all the time) is one of my newest designs. It is a tiny, solid rose gold disc embossed with a butterfly which has the initial of my daughter engraved on the back. It is so tactile, I adore it.
Which celebrity would you love to wear your jewellery and why?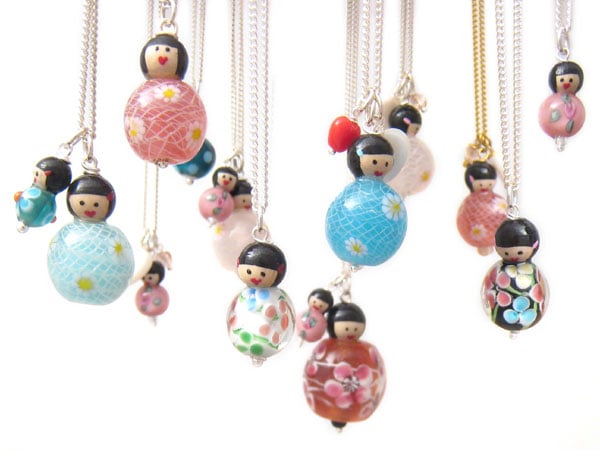 I think Harper Seven Beckham really has to have her very own Pretty Maid pendant.
Why? Because, I haven't met a little girl who hasn't treasured hers.
If you hadn't been successful as a designer what would your plan B have been?
I have almost as much enthusiasm for plants and horticulture as I do jewellery, so a garden designer would be just perfect.
What can we expect to see from you in the future?
I am currently developing more jewellery which is suited to children - christening bangles with charms. Also, I am very keen to create a collection in rose gold. And lastly, I am keen to introduce a bit of sparkle into my collection by using diamonds...Plenty to keep me busy.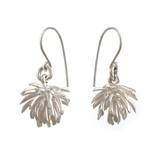 Click here to view the Hannah Walker collection.