Bespoke Jewellery Testimonials
BESPOKE JEWELLERY TESTIMONIALS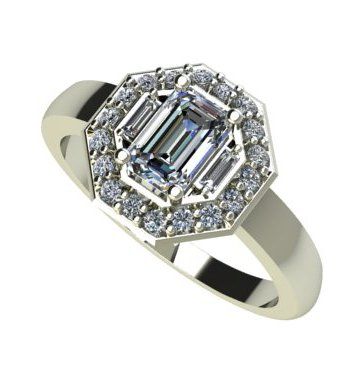 We re-designed Kat's engagement ring using diamonds from her original ring.

"Just wanted to say, since I have got it, so many people have noticed it - hard to miss - so I have told them our story! Thank you again for all your help and patience with me, I really do appreciate it all.After 8 years working in a jewellers and helping customers with their own perfect engagement rings, I finally plucked up the courage to contact someone about giving mine a 'make-over'. With the full support and encouragement of my husband, I contacted Nikki and she patiently guided me through every step of the way.Starting with a huge amount of printed images, Nikki did some beautiful hand drawn sketches which my husband and I chose and then Nikki showed us the 3D imagery. I felt involved throughout the whole process. I can't express how absolutely thrilled I am - I haven't stopped looking at it! Thank you, I finally have the ring of my dreams." Kat November 2017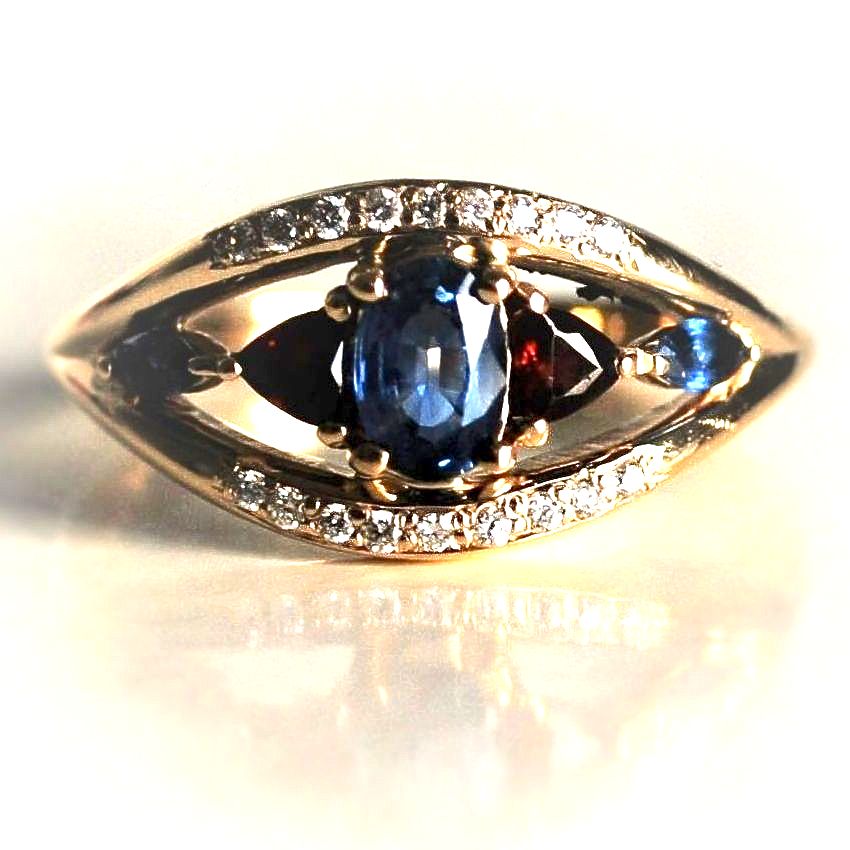 It is absolutely stunning, just perfect - I cannot thank you enough :) She's going to love it. And if the topic comes up, I will absolutely be sure to recommend you and the presentation box is amazing. Matt, January 2018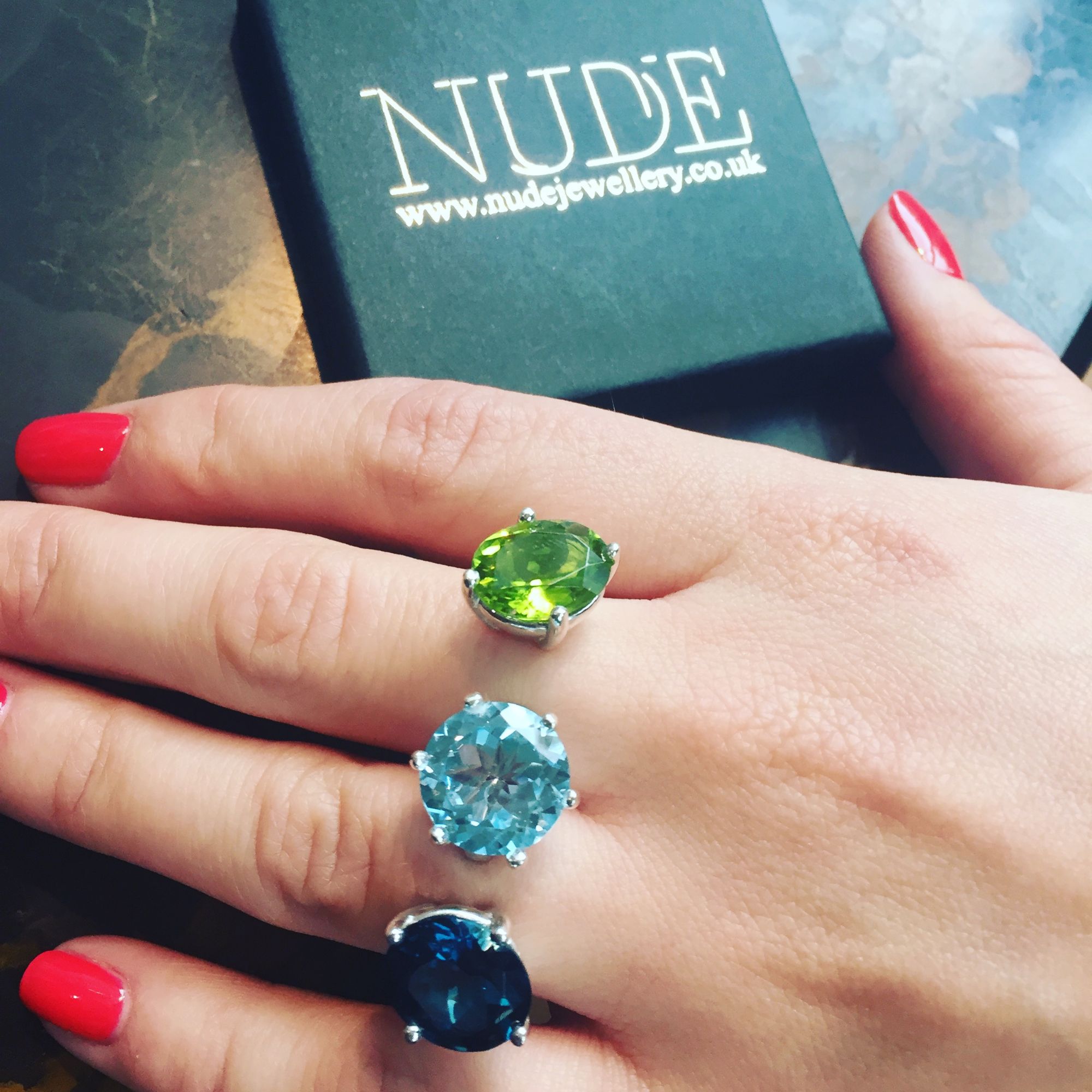 "My mother absolutely loved the ring-she is so happy! And it is exactly as she wanted it as well, so a huge thank you on all fronts. I shall let you know of any future design ideas that I might have. Thank you, Dasha" February 2017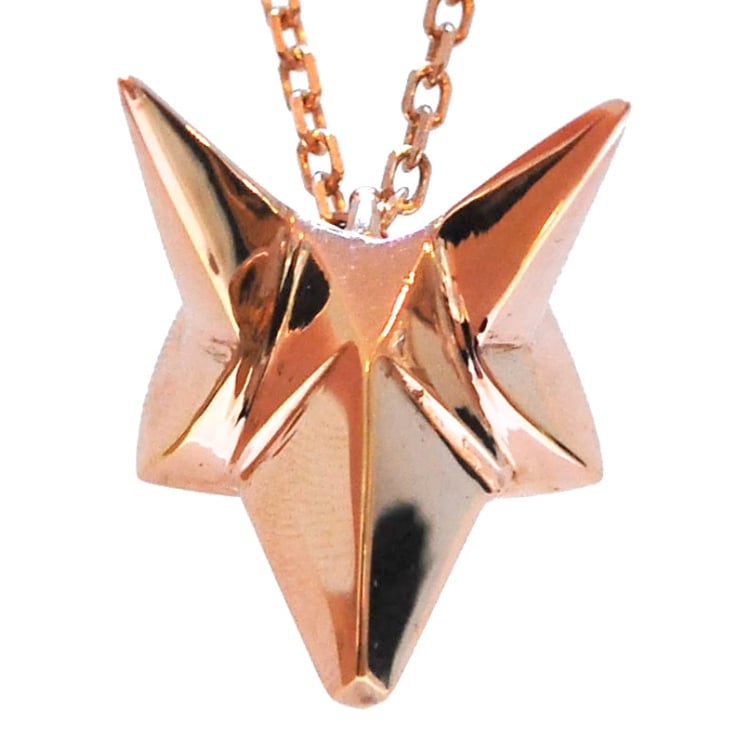 "Needless to say Chloë ABSOLUTELY LOVED the bespoke fox pendant!! And it's easy to see why. It's fantastic. Thank you so much for all your hard work with it" John
.
"I just want to thank you for all your work on Mum's bangle. She is truly delighted with it. She has mentioned that she would like three more names added so we hope to be able to sort that out for her when she is back in London next." Sara, June 2017
"Thanks Nikki forfulfilling our expectations and then some!!" Karen Brost Whyte
www.eco-beautifulweddings.com

"Hi Nikki, I received my items yesterday. Thank you so much. They are brilliant, the rings fit perfectly. The textured ring and earrings are really great. They all are. I am very happy"
Karin, October 2017
"Nikki was most helpful in designing and making my wedding ring. I am delighted with the results and would not hesitate to recommend her" John, July 2017
Karen Brost, Fashion designer, was asked recently in an interview with an eco wedding magazine in the US. "Your engagement ring is wonderful...is it Emerald? Any story behind that?" "Yes, there is. I told my husband early in our relationship that I've never been a fan of diamonds as they always seemed rather cold, pretentious and old to me. He seemed quite pleased when I told him that I'd prefer a giant Citrine to a small yellow diamond, ha ha. When the time came to look for an engagement ring, we turned to an incredibly talented friend of ours who does stunning custom jewellery Her name is Nikki Galloway and she owns Nude Jewellery I explained to her that I would like something that had a vintage 40's feeling to it and I'd love the overall feeling of the stone to be "joyful and eternal." She came back to us with the most incredible sketches and a breathtaking array of gems for us to choose from. Nikki said that she would not normally have chosen an emerald but this one was so light in colour that it almost looked aquamarine. Tim and I fell in love with it and it then took her a few weeks to make the ring. I must have 5 women a week stopping to ask me about the ring and what is the stone." "Thanks Nikki for fulfilling our expectations and then some!!" Karen Brost Whyte
"Nikki and the team at Nude Jewellery helped me with every aspect of my wedding jewellery, from resizing my engagement ring, to helping me design a completely unique engraved wedding ring, to finding a ring for the picky groom. They were brilliant throughout, really helpful, full of ideas, and the results were better than expected - beautiful jewellery, I can't recommend them enough! I'll be back with all my future jewellery needs!" Alice

"I said yes have to say it's the most beautiful engagement ring I've ever seen and I was completely bowled over. The comments from my friends and family has been amazing, they all think it's stunning. Thank you so much for being such a huge part of the happiest day of my life." Emily
"In a miraculous turn of events, she did indeed say yes! Have a look at Emily's time line to see all the nice things people have said! After "ooh yes please!", "it's perfect" was the next thing she said!! Thank you Nikki, she wouldn't have said yes without you!!" Peter via Facebook

"Thank you so much for the bespoke silver pendant you made for Justine's birthday. Being able to talk through the design with you before having it handmade, the advice you offered on choosing stones and your knowledge of the area was really helpful. It was also great fun. The pendant itself was a huge success – Justine was very happy. I think we will be back for more." Jonathan
"We wanted something different for our wedding rings and Nikki went out of her way to guide us and design something really unique and special. Nikki took her time to ensure we got exactly what we were looking for and we both really appreciate this. The service by both Nikki and her staff was exceptional, we have already been back and are sure we will be again soon!" Debbie
"I have been using the bespoke service since Nude Jewellery opened its shop in Shepherd Market and the results are always fantastic. Nikki is great at understanding what I want, talking through various options to achieve the desired effect, and even obtaining a selection of gems for me to choose my preferred ones. Nikki has made me bespoke rings, earrings, pendants, and a diamond bangle, all of which lived up to my expectations, and she has also been very helpful and generous in repairing or altering jewellery that doesn't come from Nude Jewellery. She has even secretly conspired with my family to create wonderful surprise gifts for me! It's a real bonus knowing that if I am somewhere and see a piece of jewellery that is nice but not quite right, I can rely on Nikki to understand my description of it and turn it into exactly what I want. And I'm not the only one to be happy with the results, as I have often had friends and colleagues asking me where I get my bespoke pieces from." Ela

"Nude Jewellery is always my first port of call for all my jewellery requirements. Over the past few years they've worked on a variety of commissions for me. These have ranged from bespoke corporate gifts and long service medals to personal jewellery pieces and repairs to an existing ring and necklace. On each job Nikki and her team have exceeded my expectations with the quality of their work, creativity and helpfulness. They're also very practical about budget limitations and schedule. This is all achieved with a cheerful and approachable manner that makes working with Nude Jewellery such a pleasant and professional experience. I heartily recommend them." Lucy

"Thank you so much for my beautiful engagement ring. I absolutely love it and can't stop looking at it. Just wanted to also say a big thank you for making this occasion for us even more special with your excellent service and enthusiasm. My fiancé is already designing his wedding band....looks like you'll be seeing us again!" Katie
"I approached Nude Jewellery a few weeks before my wedding day to ask if they could design and make a wedding band to compliment my engagement ring. Nikki came up with the perfect design, made a mock up of it so I could see it first and then made it well within the tight time-scales. The result is absolutely as I had hoped and my fiancé and I are both really happy with it. From start to finish, working with Nikki and her team was a real pleasure." Caroline

"I used the nude jewellery bespoke service to craft the engagement ring I wanted for my future wife, it was obviously a success as she said yes! The service was exactly what I was looking for. Nikki understood my requirements from my initial ideas and provided various options to guide me through the process. I was even able incorporate diamonds that had been handed down through my family. This personal touch service provided 'me' with a beautiful individual ring that makes me smile every time I see it on my Fiancée's finger" Ollie "
Nikki and the team are fantastic. Having used the bespoke service several times over the past ten years, I am always impressed with their ability to interpret half-formed ideas and create something amazing. And always better than I hoped for. I always presumed a 'bespoke' service would be way beyond my means, but they are able to work within any budget and adapt designs/materials without compromising artistic flair or quality. I've recommended them to numerous friends and family and they have been similarly impressed." Cate

"We had a really fun day making our rings – Nikki was so lovely. And we both still can't believe how amazing they are. It's been by far my favourite part of our wedding preparations and the most personal thing I'll take away from the day aside from my memories. Every time I look at my wedding ring it'll be a reminder of my husband because he made it for me!" Lucy White, London
"Making our wedding rings was one of the many hair-brained ideas of my wife-to-be. I was dubious, given my only previous, somewhat disastrous effort at making something ended in a tangled mess in my CDT class at school! Despite all my fears, both rings turned out brilliantly, with Nikki proving an excellent and patient teacher. A great memorable experience all round and one I would highly recommend." Simon West, London
To begin creating your own unforgettable bespoke piece of jewellery, call us on 07957 371 254 or email us
[email protected]