How to commission a bespoke piece of jewellery
Posted on
How to commission a bespoke piece of jewellery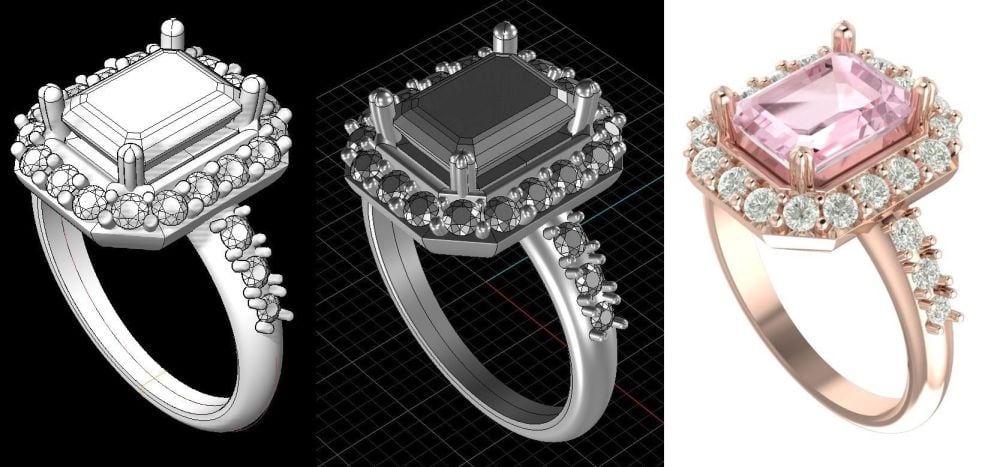 If you are unsure of the exact design you would like we can talk you through some ideas and show you examples of previous work that has been custom-made. This initial consultation is a chance for you to get to know us and tell us what you are looking for. We work using traditional methods and tools from our workshop but for more complex designs we can also offer professional CAD imaging.


Hand Drawn Sketches
We can create sketches for you during a meeting and work on the bespoke jewellery design together. We can also work through your design ideas through email, or you can call us and discuss it over the phone. We communicate with you on every aspect of the bespoke jewellery process and you can have as much input as you wish from the initial consultation through to gemstone selection. We want you to be involved in creating an individual, unique jewellery piece to suit your needs and budget.

Computer Imaging
For some of the more complex designs the next stage would be to create computer images. Designed in 3D, you will have the ability to view the piece from all angles and it will give you a clear idea of what it will look like. It is easy to email this image to you for approval and any changes that you would like to make can be applied to the design and then sent back to you until you are completely satisfied.
The Finished Piece
Once the design has been finalised the hard work can really begin. Your bespoke engagement ring will have any gemstones or diamonds set, the piece will then be polished and hallmarked before being beautifully presented in a bespoke Nude Jewellery ring box.All our jewellery at Nude Jewellery is handmade by craftsmanship of the highest standards. As ever you can be assured that all diamonds sold at Nude are conflict free and will always be so.
Why Choose Us?
Nikki Galloway, owner of Nude Jewellery is a qualified Jewellery Designer/Maker, she holds a BA (Hons) degree in jewellery design from Central St. Martins and an HND from Kent Institute of Art and Design. Nikki has worked on commissions for the Sultan of Brunei, she was a British Finalist at the Ayrton Metals Platinum Awards, she has acted as a guest lecturer at Central St. Martins and frequently creates bespoke pieces for clients all over the world. Having been established in for over eighteen years, she has made hundreds of bespoke jewellery pieces.
Contact Us For More Info
[email protected]