Thinking About A Bespoke Engagement Ring?
Posted on
Deciding to pop the question is a difficult and exciting prospect, especially if your not used to buying jewellery or not sure what her style of jewellery is. Here at Nude Jewellery we specialise in the unusual, quirky and contemporary engagement rings and love a challenge. Going bespoke is a great option because it means you can choose every aspect of the ring to make it special and unique.
This blog post will give you guidance on the initial proposal ring and different style options to consider when deciding on the design.
If you want to go bespoke but know your fiancé to be has a very distinctive taste that you usually get right but sometimes get very, very wrong, you might want to consider a stunt ring. Below are some humorous ideas such as 'The cable Tie,' rings by Ambre France or the 'Marry Me,' ring by Chris parry.
Simple Elegance Stunt Ring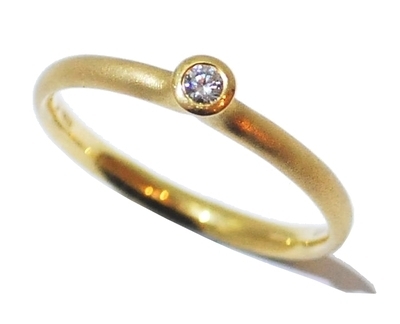 This yellow gold frosted diamond ring would be perfect for a inexpensive stunt ring its understated elegance and contrasting polished and matt finish can be worn to any occasion.
Organic Style Engagement Ring
In recent years more people are looking for a ring that you can't find on the high street, something unique that they wont see in the window of another jewellery shop. Organic styles are a great way to show personality whether it be a texture onto the metal, granulations or maybe rough cut gemstone.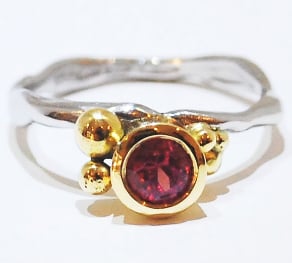 Handmade Unique Platinum with Yellow Gold Engagement Ring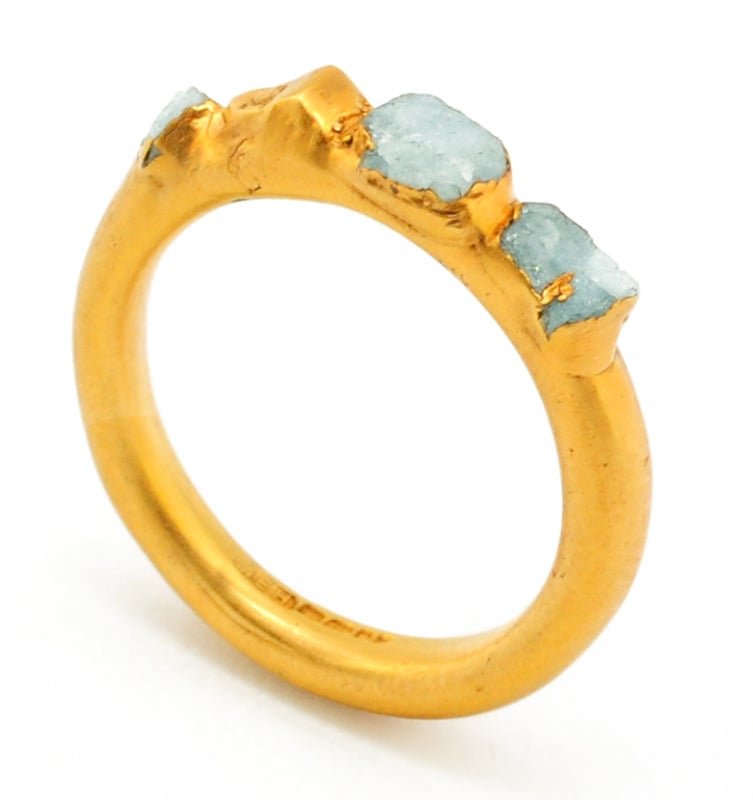 Unique Aquamarine Rough Cut Gemstone Engagement Ring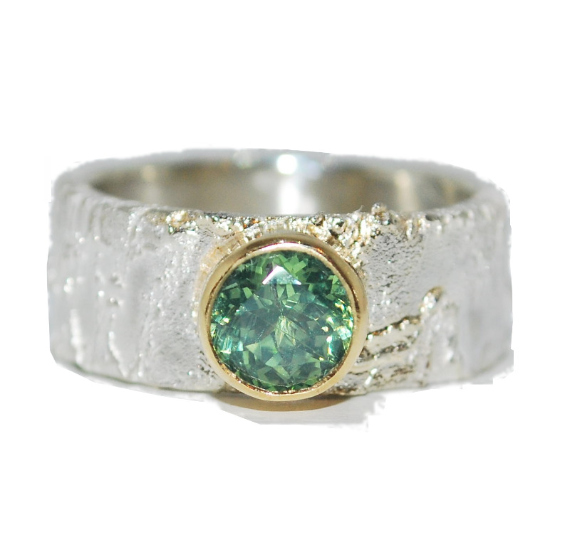 Handmade Silver With Yellow Gold Unique Zircon Engagement Ring
Dainty Engagement Rings
This is a selection of beautiful dainty engagement rings that we have in store.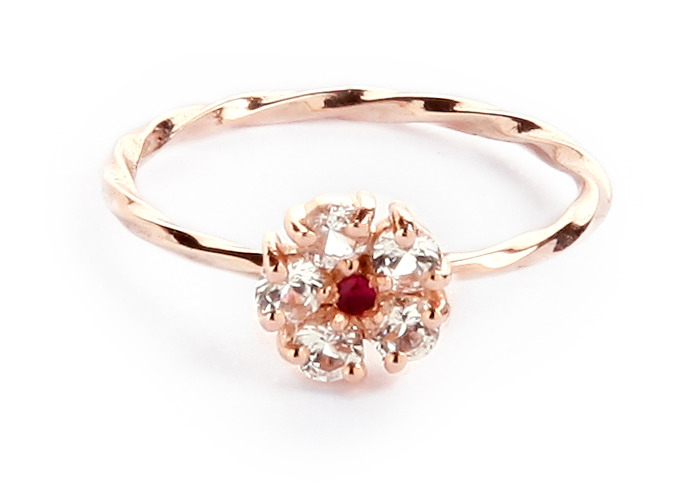 Dainty Rose Gold And White Sapphire Engagement Ring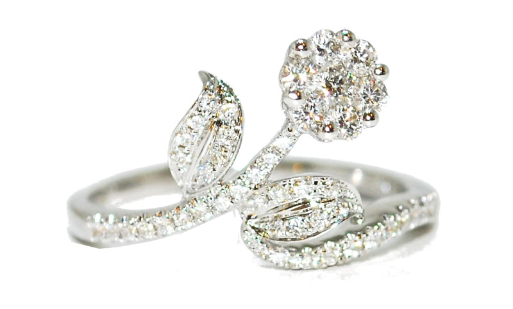 Unusual Flower Diamond Engagement Ring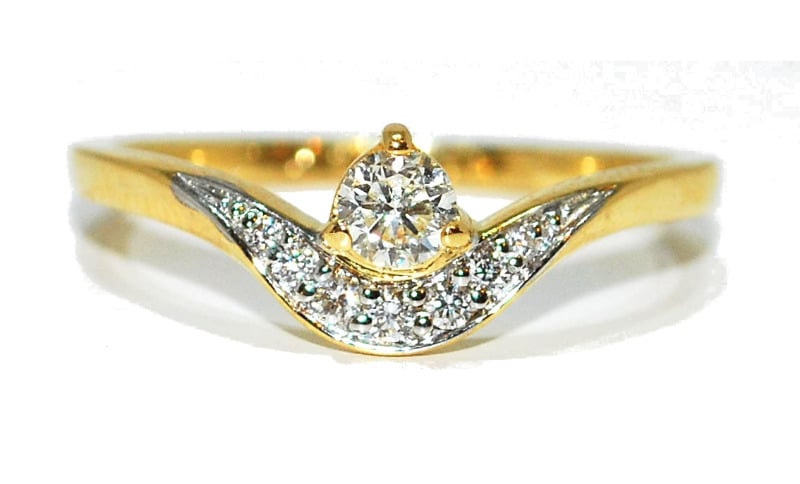 Unusual Curved Diamond Engagement Ring
Lots Of Sparkle
Don't want understated? Then having pave set diamonds will create head turning sparkle. These kind of rings look stunning next to the wedding ring.
Geo Flower Engagement Ring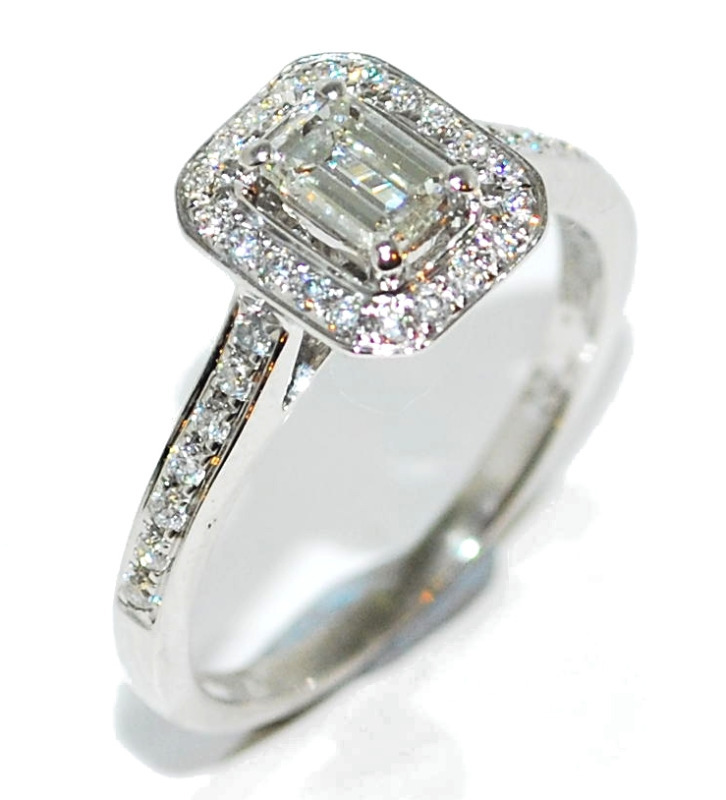 Emerald Cut Diamond Engagement Ring
Why go for a simple solitaire when you could have one of these beautifully shaped unusual gemstones. Its the 21st century and with it comes lots of new interesting gemstone and diamond shapes that can be used in the design.
Click To View Collection Of Unusual And Unique Engagement Rings