Mabel Hasell Designer Interview
Posted on
Designer Interview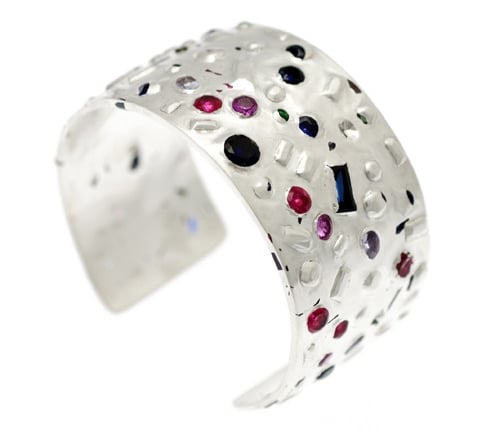 What's your background and what inspired you to become a jewellery designer?
At Art College I started making sculptures from materials and objects I found whilst walking around my family's farm. I used to find obscure bits of rusty metal lying in old barns and cover them in colourful fabric. I liked the idea of transforming old scrap into something beautiful. I've always been fascinated with colour and collected an array of different shaped and coloured stones. Not only did I love collecting and transforming objects, I loved to wear extravagant beaded earrings and neck-laces and wanted to share this passion with others.
The natural progression was for me to combine my love of sculpture with making jewellery. At first I used seeds, leaves and other found materials to create organic and natural forms. It was at this point I knew I wanted to be a jeweller and decided to study a jewellery degree in London.
The course was contemporary and pushed me to make unusual, eccentric jewellery but also taught me the techniques I needed to learn to make traditional pieces. I still used a lot of colour in my work including ribbon, buttons and bottle tops. Towards the end of the course I discovered the lost wax casting technique, which was a perfect way of combining my interest in metal, organic forms and colorful gems.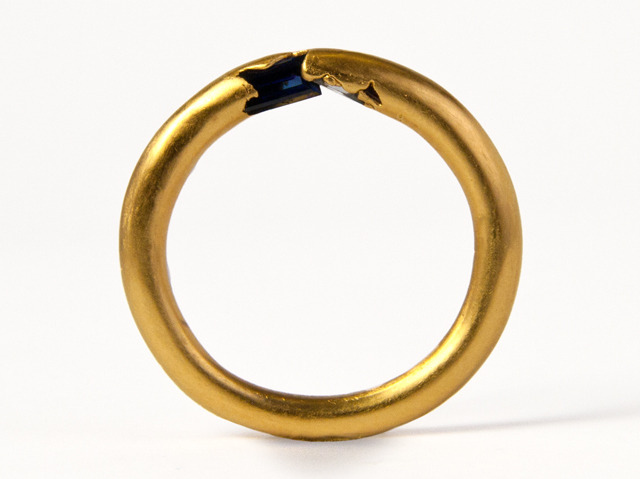 How would you describe your customers?
I started selling directly to the customer at fairs and shows, I recognised my work has an appeal to a wide range of people, of all ages. My rings are the most popular items from my collections and are often sold as engagement rings!
My clients are now mainly commissioned based. Customers tend to come to me when they want something individual and slightly different to the norm.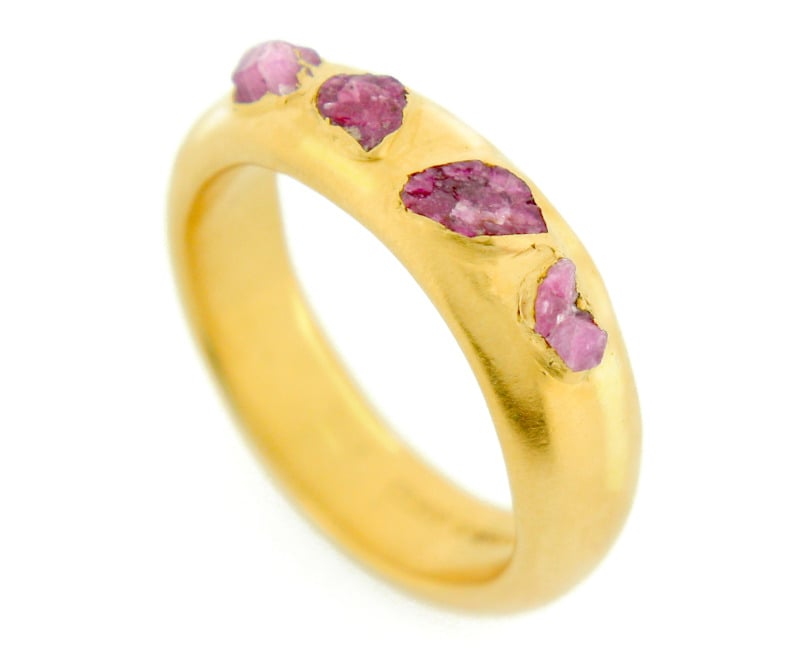 What is your favourite piece of jewellery? (either made or purchased)
My Floating Gems cluster rings are my personal favourites! They are my statement pieces which are used in photo-shoots and gain the most attention when on show. They are also the most exciting pieces to make!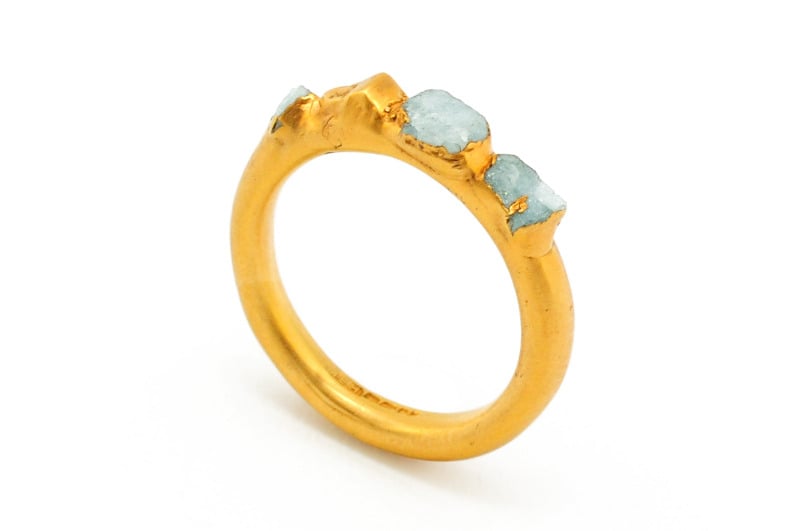 Which celebrity would you love to wear your jewellery and why?
Ellie Goulding. That's who I picture suiting my rings. She seems to be constantly on trend when it comes to fashion, so hopefully one day you will see her wearing a Mabel Hasell special!
Or someone a bit more eccentric, to wear my more extravagant pieces, I'm thinking Lady Gaga or even Grace Jones!
If you hadn't been successful as a designer what would your plan B have been?
I would definitely still want to be doing something creative. Maybe an art teacher so I can then teach my skills to others.
What can we expect to see from you in the future?
I'm open to see what my career throws at me, I like to adapt to what pieces are received best and branch off from there. I also hear faint rumblings of a wedding collection, so watch this space!