Make your Own Wedding Ring Classes..
Posted on
Instead of choosing your wedding rings why don't you make them?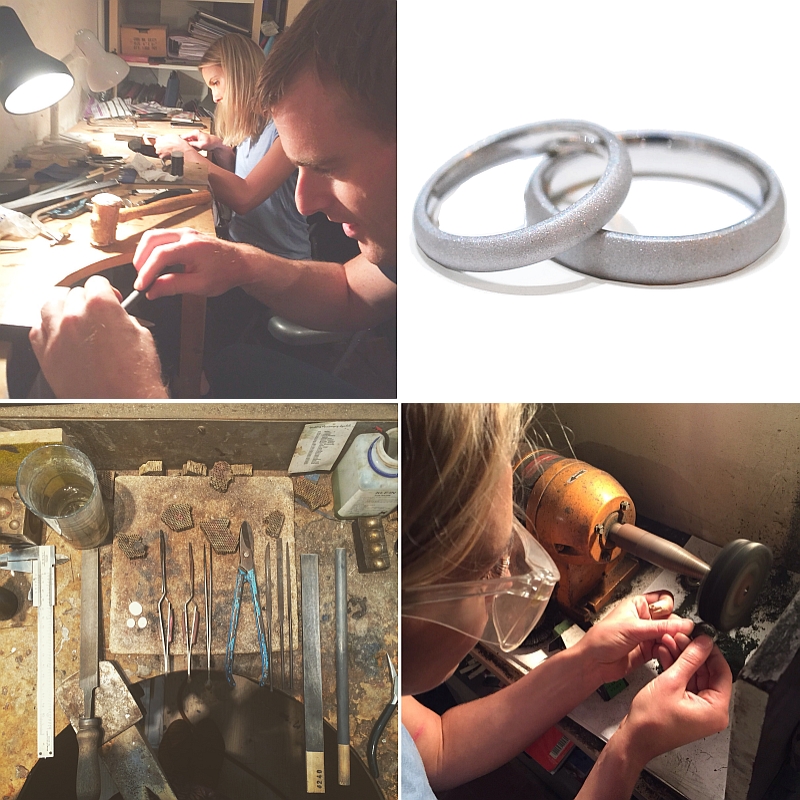 There is a growing trend for couples to express their creativity and design and

make their own wedding rings

. Its a personal experience that results in something completely bespoke and unique which will be worn everyday and have a story behind it.
The class is one-to one with the teacher so you will be guided carefully through each step to ensure that you are happy with the finished ring and no experience is necessary.
You can design something traditional and see examples of wedding rings we have in stock, or design something to your taste completely, a Matt finish or maybe some diamonds, there are endless possibilities.
A class participant Lucy White says
"Every-time I look at my wedding ring it makes me think of my husband and smile because of the hilarious and rewarding day we had making the rings together."
Nude Jewellery's Nikki Galloway says
"Our make your own wedding ring classes have become more popular over the years because it is a completely immersive and fun experience that couples look back and remember. It's the ultimate in bespoke design, completely individual to you and handmade by your intended."
It is a great activity because the rings can be made to a very professional level in just one day! If the design is quite complicated and includes an engraving or stones set then this will be finished by our stone setter and engraver after the class.