Graduates In The Spotlight - Finalist Interview with Ruth Conway
Posted on
What inspired you to become a jewellery designer?
I've always been interested in design and developing products that can be used in everyday life. It was whilst I was in college that I discovered jewellery as a way of expressing this. After it was introduced to me as a way of translating my ideas I knew that jewellery was something I wanted to focus my attention on and develop further.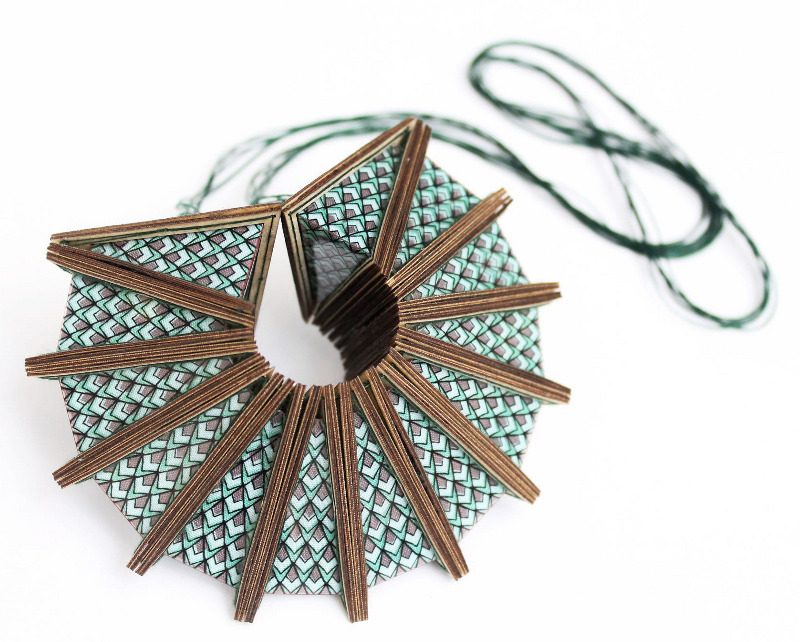 What is your favourite piece of jewellery? (either made or purchased)
The favourite piece I have made is my triangle necklace from my 'Threads' collection. For me, this was a key piece in pushing me to new levels of understanding the use of my components and how they interact with each other to create new shapes and forms. It was a challenging piece to develop and make, however I think it was an integral piece in helping me understand my process and final collection. The extravagance of the piece also makes it stand out and when presenting my collection it tends to be the most popular with my audience. It is not just the piece on its own but also the photography of the piece that I love with my model Fran; the imagery captures perfectly the essence of my collection and the relaxed and up lifting feeling I wanted to evoke through my work.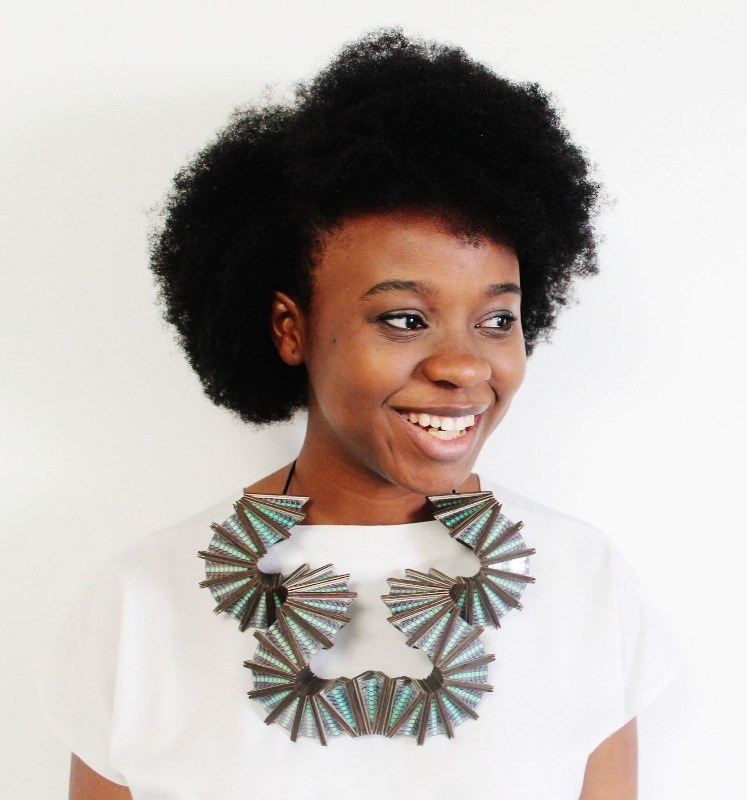 Which celebrity would you love to wear your jewellery and why?
I have always thought that my work attracts a strong women, bold in her choice of accessories. If I was to chose a celebrity, I would like to see my pieces exhibited on a positive influential women within the fashion industry such as Alek Wek.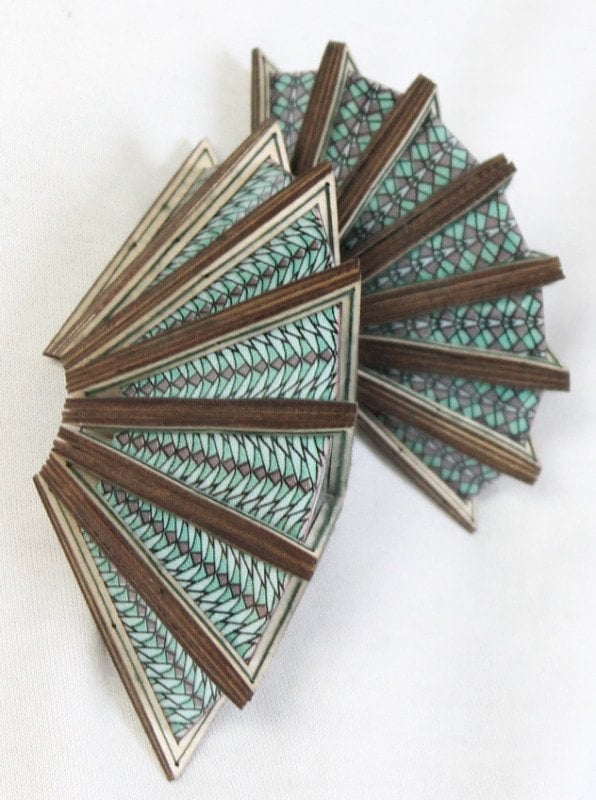 Out-with jewellery is there any other career that you would love to try?
I'm very happy currently working with jewellery - however, I am always interested in exploring new disciplines with in the design industry. Textile design is something that I have always been interested in and is something that I explore within my own work. This interest is something that I think would have continued to come through in my work which ever path I chose.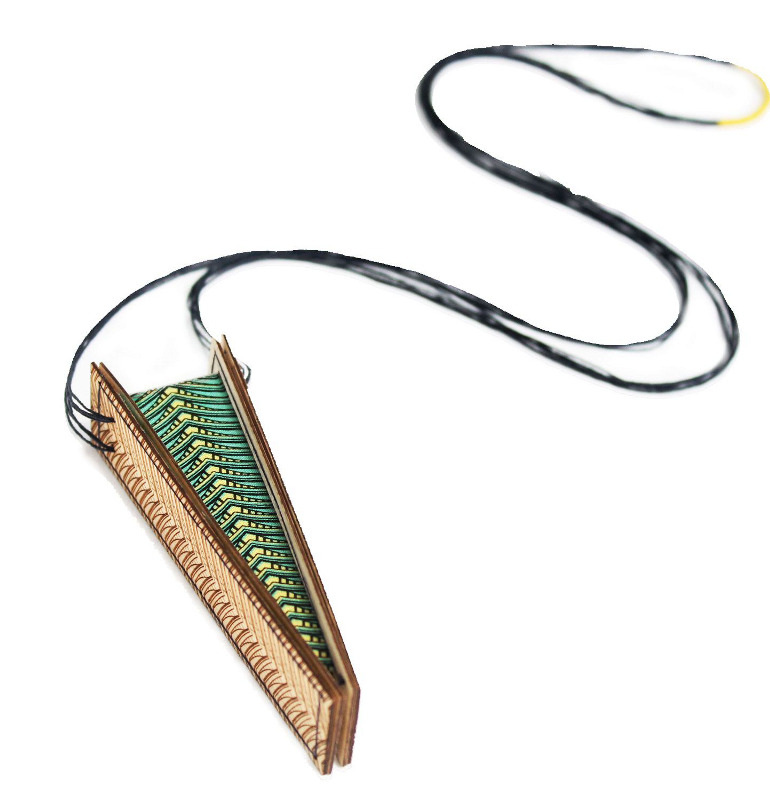 What can we expect to see from you in the future?
In the future I plan to develop my 'Threads' collection further; exploring new materials as ways of interpreting the forms I create but also translating my love for patterns at the same time in new and interesting ways. I will continue to work on projects with the collective I am in CONT/NUED, providing my own unique point of view and approach to the discipline of jewellery combined with the other members.