Interview with....Jayce Wong
Posted on
Beautiful, sophisticated jewellery inspired by contemporary architecture: Jayce Wong's jewellery is distinctive and desirable.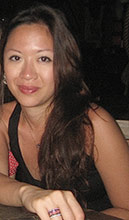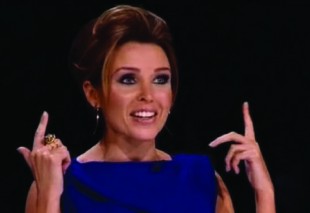 Her passion for gemstones shines through in each piece as her art displays an array of colours and intricate uses. This draws people to her design and allows her work to stand out on the shelf. The success of the new stone age collection has been inspiring with celebrities such as Danni Minogue choosing to wear the rutilated quartz cocktail ring on last season's X factor. As she prepares to launch her fine collection we wanted you to find out more about this successful designer......
What's your background and what inspired you to become a jewellery designer?
I'm trained as a jeweller and gemologist in London, I did my BA & MA in Jewellery Design at Central Saint Martins College of Art and Design, and a Graduate Gemologist diploma from the Gemolgoical Institute of America in London. My family background is also very much related to the jewellery industry, my grandfather was a jeweller and my uncle also works in trade. I remember at I very young age my grandfather used to give me bags of components to play with, I learnt how to put links together to form a chain and I used to help counting gemstones.
How would you describe your customers?
My customers are very modern and fashion orientated. They are not afraid of wearing statement jewellery pieces or to take the plunge and experiment with new shapes that push design boundaries.
What is your favourite piece of jewellery? (either made or purchased)
An art deco diamond and sapphire ring given to me by my grandmother, which was in fact made by my grandfather. It encompasses everything that I love: architectural influence, geometric forms, history and sentimental value.
Which celebrity would you love to wear your jewellery and why?
Natalie Portman, without a doubt. Doesn't matter if she's in a T-shirt jeans or in a stunning couture gown, she always looks stylish and chic, effortlessly chic. More importantly, her personality shines through her look.
If you hadnt been successful as a designer what would your plan B have been?
A chef. I love food, everyone knows that, to the point that I'm obsessed with it & think about it all the time. My friends always ask to me to decide where to go for dinner next.
I think a jeweller and chef is quite similar in a way, you deliver joy to your customers by making quality things more beautiful and the process is fun and enjoyable.
What can we expect to see from you in the future?
We will be launching our new fine jewellery collection, the first series was shown at Treasure during London Jewellery Week.